Electrical Check:
Electrical safety is of utmost importance. There are many different aspects to electrical safety but the most important thing you need to know is that RCD's not only save lives, they are a legal requirement. A minimum of two RCD's are required on any house built since the year 2000. New laws now require two RCD's be installed on any property available for sale, lease or hire.
Smoke alarms are another lifesaver and new laws also apply to them. Western Australian Building Codes require that all houses that are sold or available for lease or hire must now have hard wired smoke alarms installed. You must ensure that smoke alarms are hardwired and comply with building codes. Check for the following:
Alarms are secured correctly
Decibel test on smoke alarms
Cleaning and dusting alarms to ensure no blockage of air vents
Performing a smoke simulation test
Replacing all replaceable smoke alarm batteries
Verifying expiry dates of smoke alarms
Make sure all light fittings are in good repair and replace any broken bulbs or light fittings. Check that all PowerPoints are working and clean.
Dust and repair any electrical appliances including ceiling and exhaust fans.
Make sure all electrical appliances are sparkling clean and in good working order.
Plumbing:
When selling your house the plumbing needs to be in good working order. So it's important to make sure any leaking tap washers are replaced and leaks are repaired. As a simple guide here are some things you should look for as you inspect your home's plumbing system.
A comprehensive check will make sure that everything is in good working order starting with your mains water valve. Normally located by the water meter or where the water line enters the home. You should turn off the water completely using the valve. After the water is supposed to be off, go around the home, turning on taps; if any water comes out, it's an indicator that you have some leaks and it's a good idea to have a qualified plumber take a look
Check for bubbling paint and mould (especially on walls behind the shower pipe work) as this could indicate pipes are leaking inside the walls.
Be sure you have your water pressure checked thoroughly and make sure any water saving installations comply with safety standards.
Check at all faucets, looking for leaks or drips. Check out under sink areas, and inspect any exposed pipes you can find. Also, inspect the toilets, looking for water around the floor or for heavy sweating on the tank; you will also want to flush them, to see if they empty correctly and then fill up again completely. Use this simple check list:
Taps – Condition of all taps.
Vanities – Condition of pipes in vanity.
Toilets and cisterns – Condition and flow rate.
Laundry tubs – Condition of pipes.
Kitchen sink – Condition of pipes and filters.
Venting systems – Condition of vents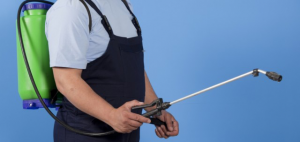 Pest Check
How To Choose a Reliable Pest Control Company.
A pest inspection is generally a must when selling your house, so its imperative that your house meets all the requirements and is "termite free".
It can be daunting to choose a pest control company especially when you hear horror stories of 'cowboy' companies that are not qualified and can cause you a lot of grief and unnecessary expense.
Firstly, don't rush into a decision. Consider talking with several companies before deciding on one. Even if your pest problem is urgent, take time to look for a reputable and knowledgeable company that meets your standards
Don't be afraid to ask questions. Educate yourself about the process and your options for treatment (if required).
When selecting a pest management professional, here are some ideas for evaluating their qualifications and sorting the qualified operators from the 'cowboys'.
Do the technicians have current licenses?
Is the license the correct classification for the job? (You can verify licensing by calling your state pesticide regulatory office)
How many years has the company been in business?
Do they have experience treating a variety of pest problems?
Do they have testimonials from previous clients you can call for a recommendation?
Do they offer guarantees and prices in writing?
Do their rates and services stack up against other companies?.
Do the employees listen to your concerns and address them with care and respect?
Can the employees identify the pest, explain the extent of the infestation, and provide details about the pest and its behavior?
Are they willing to discuss product selection and other details of any required treatments?
Are they willing to discuss low-toxicity options and reducing environmental risks?
Do they have insurance to cover you, your property, and their employees?
Are they responsible about wearing protective equipment when necessary?
What measures will they take to prevent unnecessary exposures and accidents?
And most importantly…Make sure you discuss any preparations you need make before the treatment, such as putting away clutter, removing items from kitchen cabinets, or keeping pets and children away from the area.
Successful pest control will require communication and cooperation between you and the company. Ask questions and make sure you understand any necessary treatments and your responsibilities in making the treatment a success.